Business Questionnaire & Content Plan
For our team to provide the best results, we need to learn about you and your business and will gather content and your story to help us craft the best website together.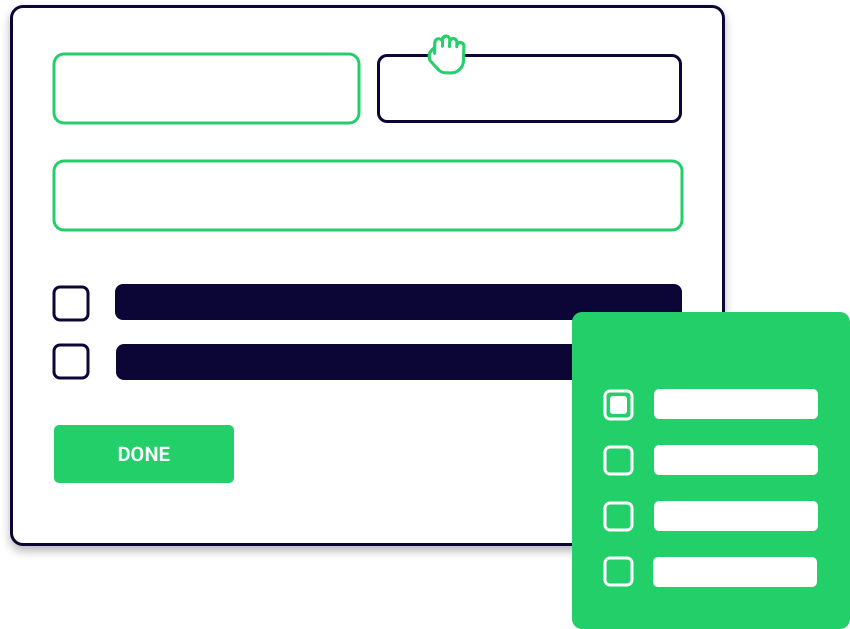 Pick Templates & Define Branding
Browse our 125+ templates and decide which one we should build for your business.
Once we have content, we build it!
Once we've decided on templates, colors and you've had a chance to gather content – we get to work and build it out quickly so we can launch within two weeks!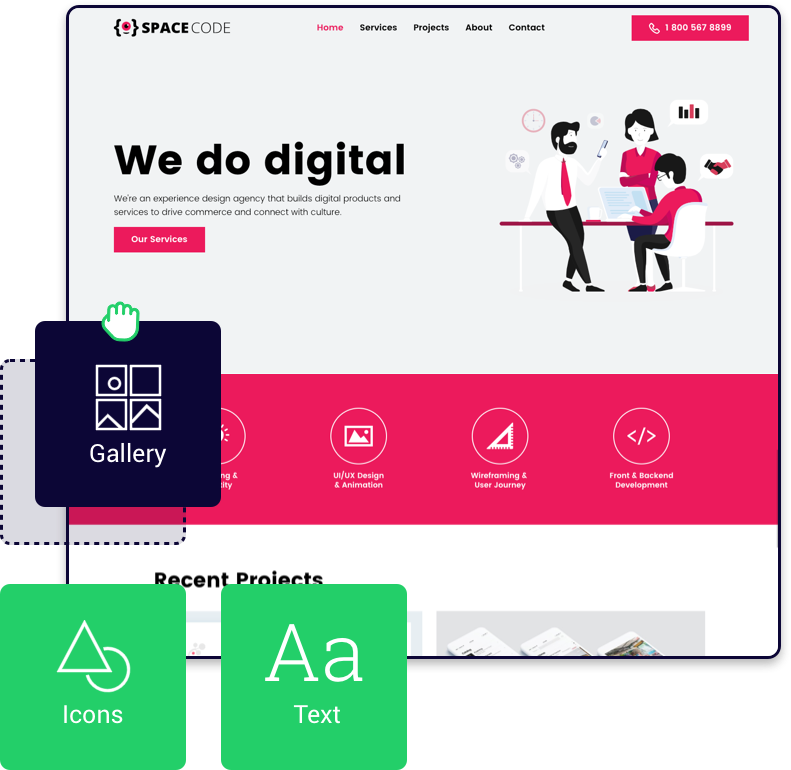 Final Review
Once your site is built and ready for your review we'll send you a link, hammer out one last revision to any content or items missed and we prepare for launch!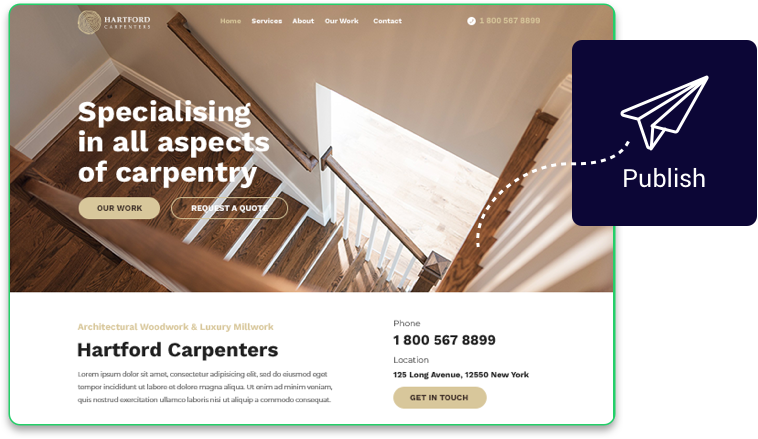 What do I need to get started?
Unsure what you'll need? Have this information ready, and fill out our questionnaire.

Text
For best results, come prepared with a rough outline of the pages you want on the site and bullet-point information for each page. Once you see it on a test page, you can fill in the rest!

Images
A great website needs great images! If you have images available of you or the work you do, it's great to share them. If you don't have many, we can surround them with other great stock images.

Branding
We'll ask you for your brands logo files and colours. You may also have a style guide. If so, please share it so we can ensure your new website is on brand!
Let the Pros build it for you.
Launch a professional business website with us in under two weeks! Select "Built By Pro's" addon during checkout.
Hello Pages
Hire our Pro team build your 1 page website in just 1 week!
249
setup charge
Hi-Five Plan
Hire our Pro team build your 5 page website in just two weeks!
499
setup charge
Hello Pro
Hire our Pro team build your 10 page website in just two weeks!
999
setup charge